Bespoke Deionised Water Generators
If you have a more specific production requirement, our design team can create a fully customised bespoke system with capacities ranging from 200L-600,000L per day. If you would like more information regarding this, please call us on 01244 506 860.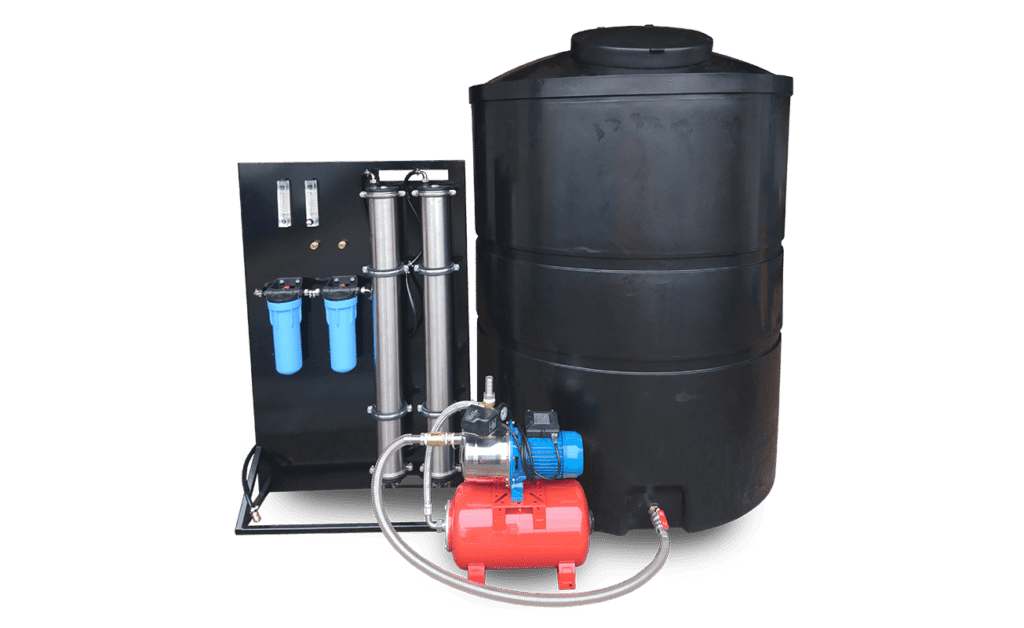 We recently manufactured a portable system, tailored for a specific clients needs. The FS Portable is very compact and can be moved around swiftly throughout the workplace and over any terrain, making it the most versatile water generator in our catalogue.
Take a look at this system in depth by clicking the image below!
Renting a water generator from us is by far the most cost effective way to obtain pure deionised water for industry and commerce in the UK.
As a vendor, we know the costs involved in the manufacturing and delivery of high quality deionised water to our clients which also helps us to determine that you could benefit from one of our systems.
Where a company is regularly using more than 2000 litres of deionised water every month - we are confident that our systems and rental packages can help you generate even more water for less cost! (As little as 2p per litre)
As standard, we can offer 36 and 60-month contracts with our finance partner combined with an option to purchase the system at the end of the contract or restart for a further term with a 50% discount. Other options are available upon request.
By renting monthly, you do not have to make a large capital outlay to start producing. Each monthly payment can be written off on your yearly tax bill. Each monthly payment can be written off on your yearly tax bill. For the length of the term, we still own the machine and are responsible for it so should you have a problem - we will be there to help you.
Call us on 01244 506 860 or email sales@fluidscienceltd.com for more information.