General Purpose Disinfectant
This disinfectant produces sanitisation of all types of hard surfaces, suitable for food surfaces. The multi-surfactant combination ensures highly effective cleaning, including a natural scale control package that is effective at reducing scales associated with hard water. The solution contains a natural anti-microbial and anti-bacterial active ingredient found in many foods, and minimises environmental impact through its readily biodegradable, low toxicity, eco-benign formulae.
This product contains no Quaternary ammonium salts, and is manufactured in accordance with recognised international standards, ISO 9001 and ISO 14001, ensuring the consistent quality of this solution.
EasyFlow Tap Cap
For the maximum convenience, choose the EasyFlow Tap Cap when ordering 25 Litres of General Purpose Disinfectant. This will save you time and waste product, in turn saving you money.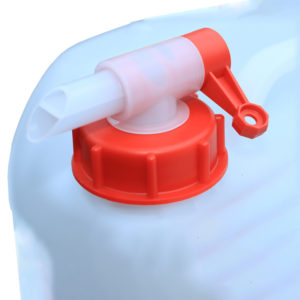 Further information
EN1276 Test our product scored 99.999% (Log 5) biocidal activity (kill rate) vs the comparable E. Coli bacteria.
Minimal Anti-Bacterial solution risk, no harm when in contact with the skin. Lactic Acid remains effective at low concentrations. For use with hands only.