Best Kitchen Degreaser for Industry – Unclog and Degrease with

BI

O

DEGREASER

™
Drain blockages caused by food waste, hairs, soap scum and other gunk can often cause issues for standard business procedures too frequently. This can result in unnecessary and costly repair jobs, while also hindering business performance.
The BIODEGREASER™ is a multi-strain liquid bacterial solution that is specifically formulated to degrade fats, oils, greases, and other food waste in the demanding environments of drain lines, grease traps and grease interceptors.
How does

BI

O

DEGREASER

™ work?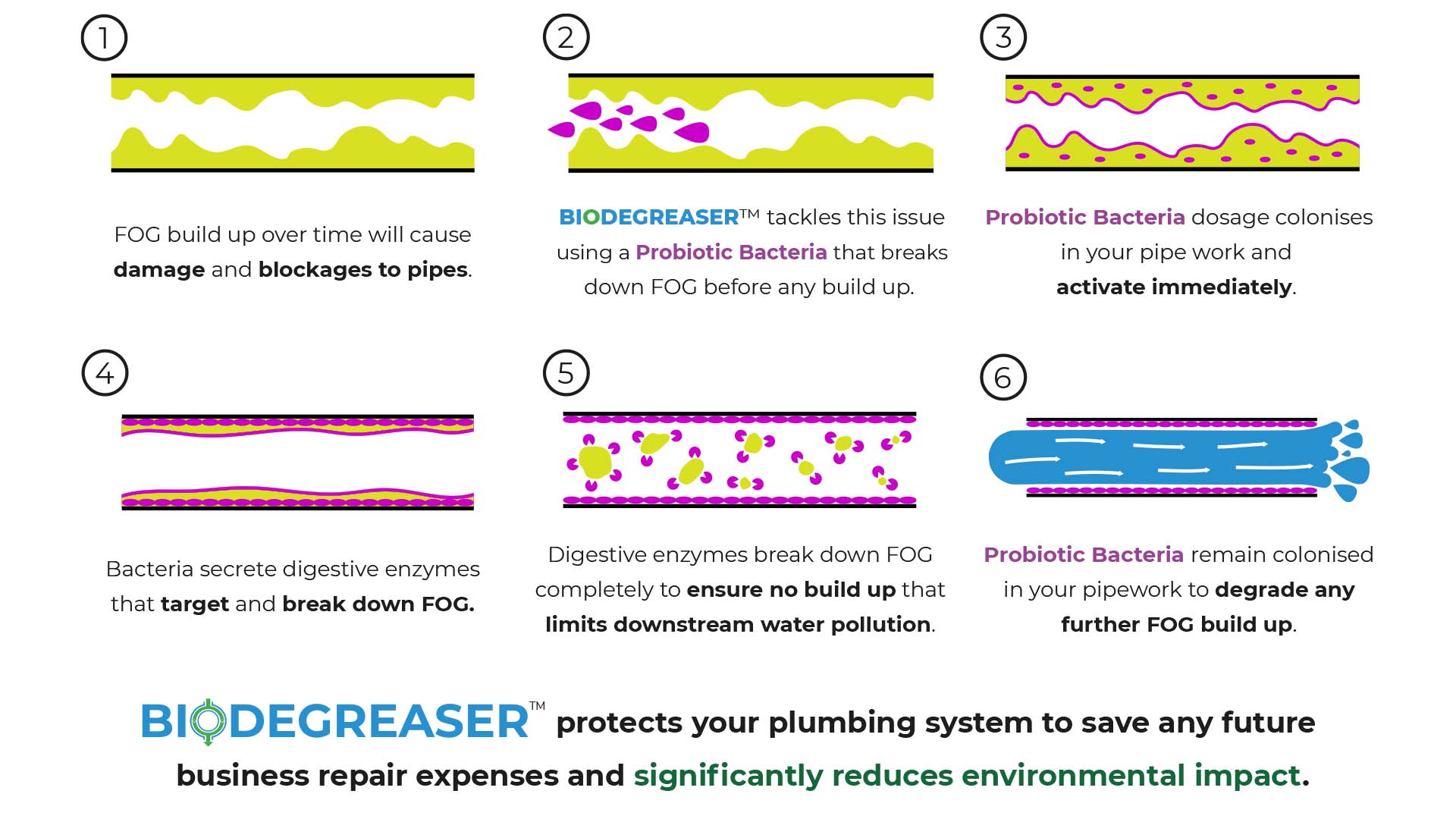 The various bacteria in this product secrete a multitude of enzymes that break down fat, oil, and grease molecules. These molecules are broken down into smaller molecules and are then metabolised by the bacteria to quickly degrade the fat, reducing the risk of blockages.
The strains in the BIODEGREASER™ are specially selected to work effectively in lower pH ranges usually found in grease traps and grease interceptors.
Some of these materials consist of:
Vegetable, Rapeseed and Olive Oil
Starch, proteins and cellulose
Solid fats such as lard and butter
Free fatty acids
Our eco-friendly formulation contains no emulsifying surfactants, making it a safe and effective heavy-duty degreaser for grease trap and grease interceptor maintenance products. This solution contains biodegradable, low toxicity components to additionally minimise the impact on the environment.